Physical Education
The school is provided with funding each year to improve the provision for the children within PE and Physical Literacy.
This funding allows us to provide additional PE activities for the children, new resources, training for staff and for access to competitive sports.
Please click here for the latest Primary PE and Sport Premium report
In 2021 - 22 we have used PE funding for additional coaching across the school in Tag Rugby, Cricket, "I Can " Multi-Skills sessions and clubs. The Cricket sessions were particularly successful, and many of our children joined in the summer activities ran by "All Stars Cricket". "I Can Sports" coaching continue to work closely with the school. As well as teaching sports skills they also teach about values and how to develop good sportsmanship.
In 2021 we used some of our funding to support older pupils who had not yet met the required standard for swimming within the National Curriculum. During the next academic year we will be concentrating on ensuring Year 3 upwards can meet the required standard of swimming set out in the National Curriculum (25 metres). Many children have not had swimming opportunities during COVID and as a school we feel that this is an important skill and that all children should be able to meet the minimum requirement by the end of Year 6. We will also be providing 10 swimming sessions for our years 1 and 2 pupils.
As well as the sessions above, all staff teach a range of PE including dance and gymnastics and we aim to provide at least two PE sessions a week. We are very much involved with the Malmesbury Sports Partnership and our children have many opportunities to participate in a range of sporting festivals.
This year KS2 will have worked alongside the "Wise Dance Dance Moves" group. We also had an Archery Club.
The Year 6 hockey team at the recent Hockey Festival at Malmesbury Secondary School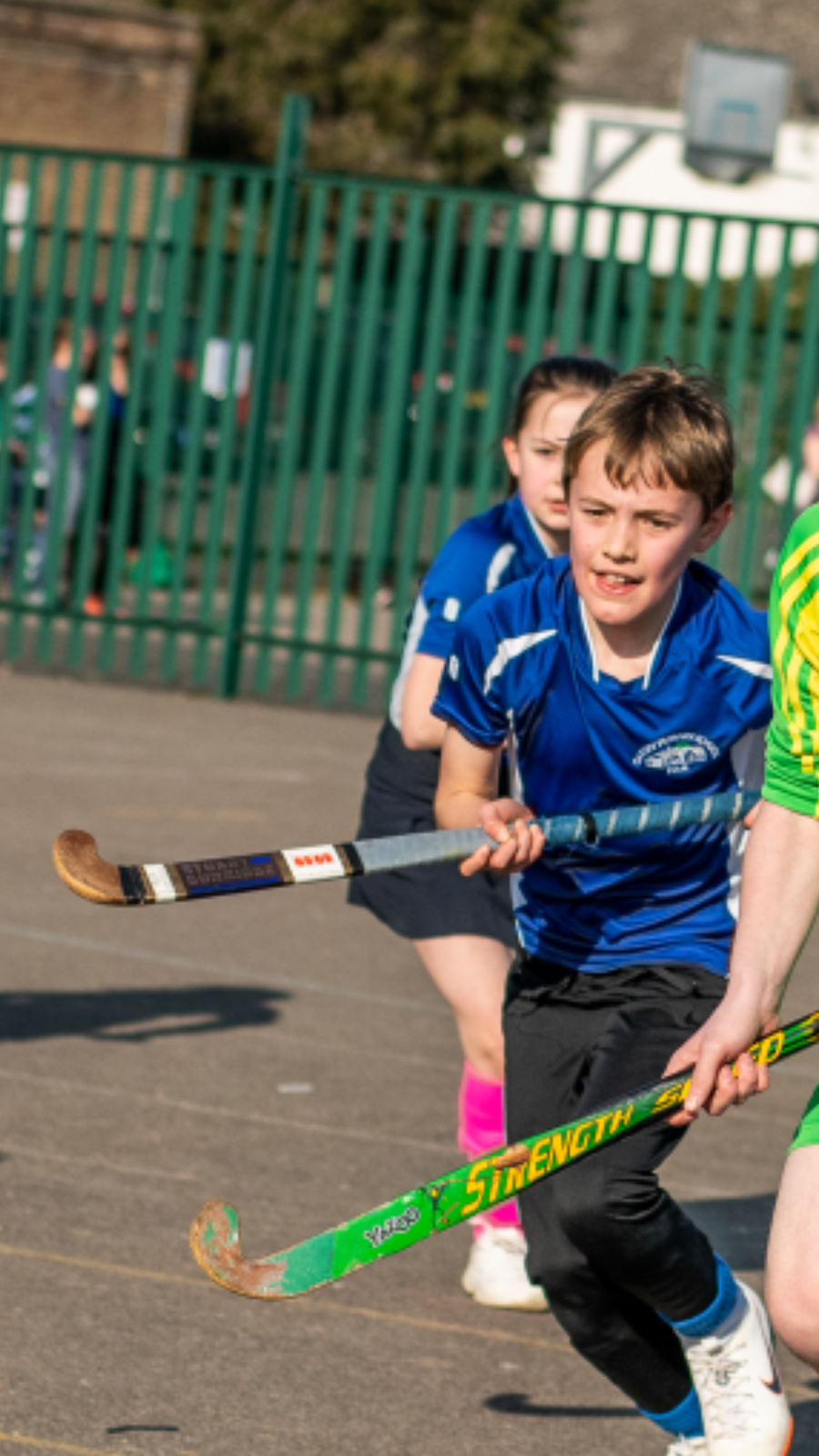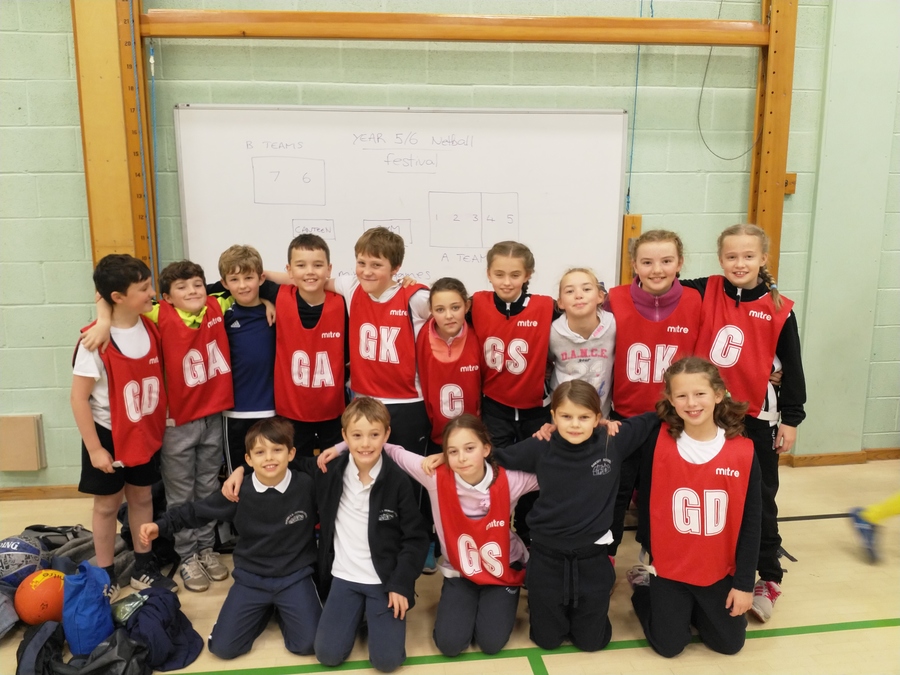 The Sutton Benger and Oaksey Year 3 and 4 children preparing for their cross country running competition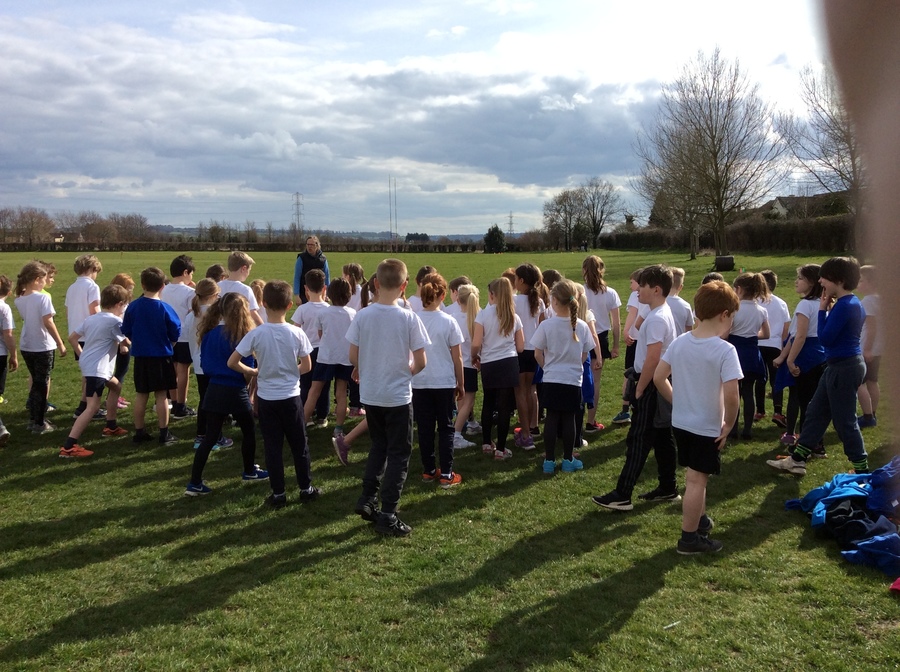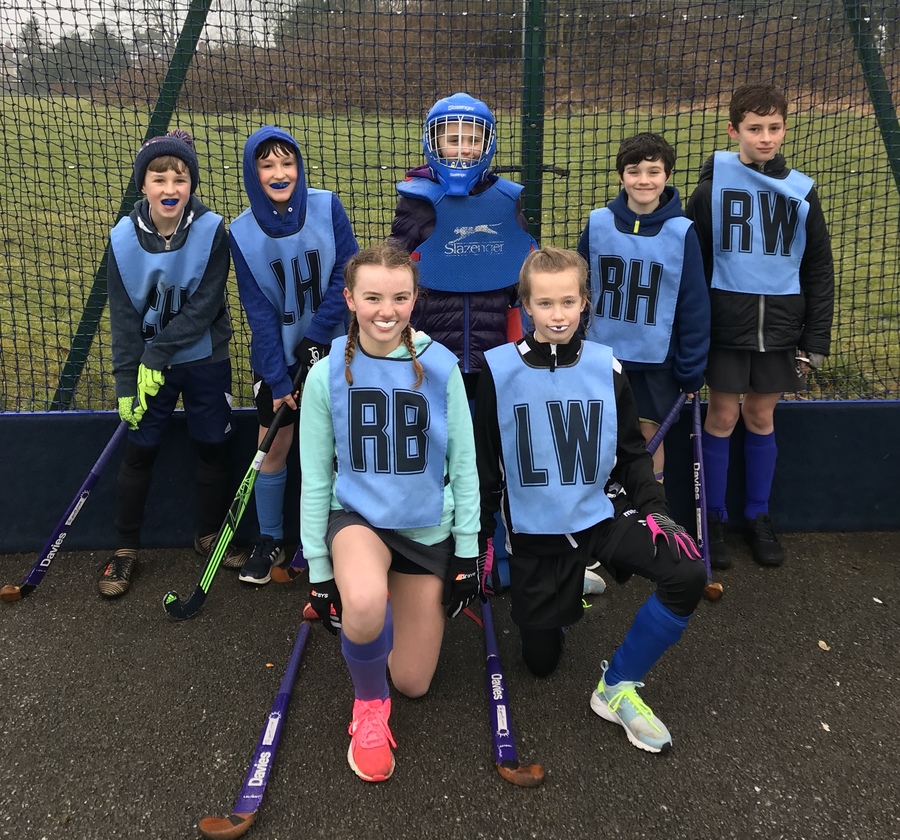 During Term Three, ten members (Teya, Tilly, Louis, Ella, Georgia, Willow, Maisie, Sonny, Fred and Summer) of Class Three were chosen to compete in the Malmesbury Cluster Year 5/6 Netball Festival. At the tournament, we were in a round robin pool of six teams - Oaksey, Brinkworth A, Crudwell B, St Joseph's A, Minety B and Sherston A - where our team played six minute matches.
Unfortunately, despite our best efforts, we were unable to record any wins in the pool stage. As a result, we were drawn against St Joseph's B in the 11th/12th playoff. After a gruelling, scoreless six minutes, the referees (Malmesbury Sports Leaders) decided a shootout would be the only way to settle our deadlock. After six attempts, three from each team, Oaksey were crowned 11th place. A fantastic way to end a thoroughly enjoyable afternoon where the team showed a vast amount of progress!