Lots of different events that have taken place at school as part of our learning!
World Book Day 2019 - in aid of Book Aid International.
Challenge: think of a book you recommend to a child who has never owned a book in their life and
come dressed as a character from that book!
Thank you everybody - we raised over £184.00!
Snow Day - Friday 1st February
Challenge - Build the tallest snowman you can and send in a photo of you stood beside it!
Click on the link below to watch the video from the STEM project Primary Science day at Malmesbury Secondary School where our Year 6 children presented their Science Project.
Science Day - May 2018
T
o begin our Science Day, we invited Fizz Pop Science Presenter Michael to join us. Michael gave an half an hour assembly to the whole school; engaging the children in the subject of air with a range of hands on experiments. Hopefully from this assembly, we will have enough interest to run our own Science Club at
Oaksey with the support of Fizz Pop Science.
The children then spent the day involved in projects within their classrooms. Class Two and Three joined together to complete a STEM project based around materials and forces.
As a starting point, the groups created four different types of paper airplanes: The Dart, The Lock Bottom, The Sniffer and The Wedge. They tested these on the playground to determine which was the best to cover distance.
Next, the groups split back into their individual classes. Class Two used the data to interpret the average distance covered by each plane whilst also plotting the distances on a line graph. Class Three used footage taken during the testing to analyse the best angle for release.
Finally, the children returned to their original groups to share their findings and were then tasked with the challenge of recreating their best paper airplane in a different material. Whilst children worked, groups were taken aside to explore the forces acting upon moving vehicles through the use of a wind tunnel, built and loaned to us by Jamie Bray. Through using the tunnel, the children were able to gain a deeper understanding into forces such as drag, lift and air resistance.
In the end, the children had deepened their understanding of the practical applications of materials and forces having had to consider the weight, strength and aerodynamic qualities of their recreations.
Our Christmas concert 2017 with all 82 children taking part in different ways!
Our recent Residential visit with the Year 4, 5 and 6 children to Start Bay, South Devon, which included, amongst many other things, coastal walks, beach bouldering and art sculpture sessions, learning about D Day practices at Slapton Sands, role play as an wartime evacuee (eating spam and egg sandwiches), visting the Butterfly and Otter Centre and riding on a steam train!
The School Gardening Club entries in the Village Autumn Festival 2017.
The school gained two third places and a highly commended!
Oaksey and Sutton Benger Year 5 and 6 children at the sailing, kayaking, rafting and paddle boarding day at South Cerney Outdoor Educational Centre. Fantastic weather for getting wet all day!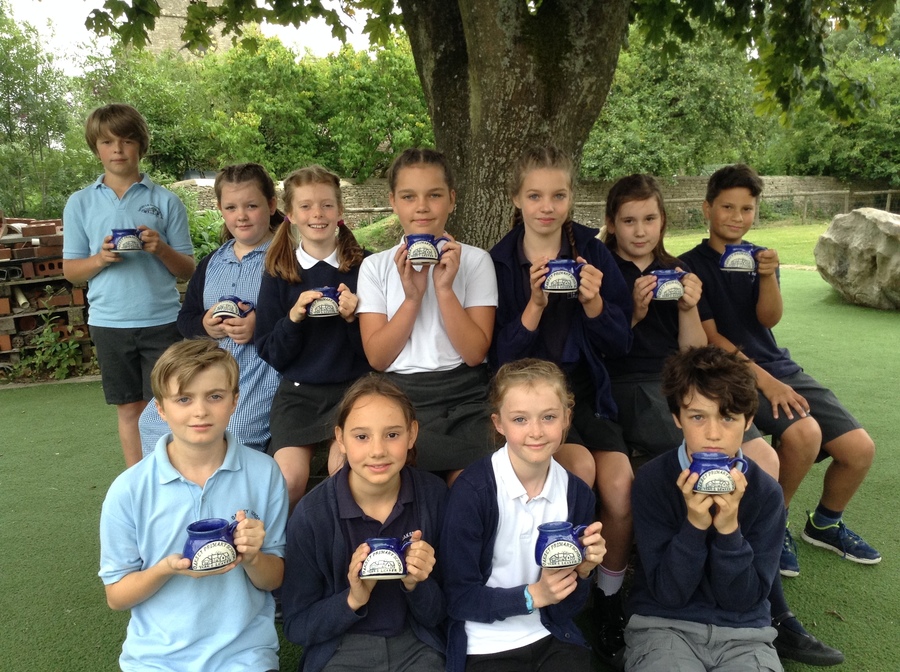 Our Year 6 Leavers with their leaving 'mugs' donated by FoOS and made by Mrs King.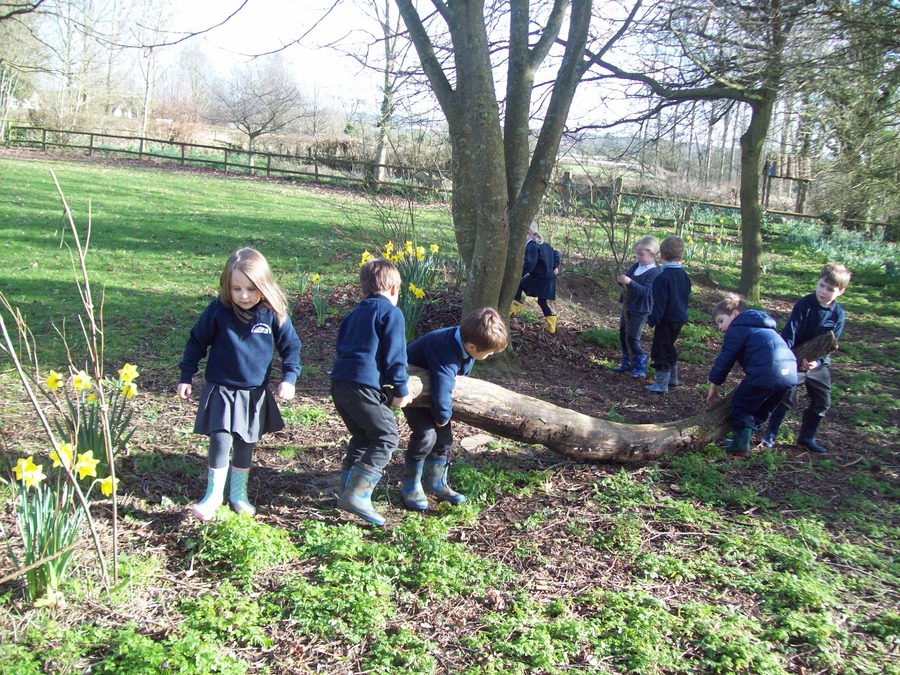 Click here for the link to BBC Radio Wiltshire's report on the children and their Nordic Walking
https://www.facebook.com/BBCWiltshire/videos/761203477382445/&urlHash=-5.190541914633565E63
http://www.bbc.co.uk/programmes/p052f37d&urlHash=2.5528877568294977E153
World Book Day
Pupils dressed up as a character from a book that their parents or grandparents read.
Auxilier training at Coleshill as part of the Britain Since 1930 topic.
Class 3 South Cerney Outdoor Education Centre: What a great day! The sun was shining as the children enjoyed building a raft and racing across the lake in the morning. In the afternoon they chose kayaking, paddle boarding or sailing, and finally they all cooled off by jumping off the jetty
Malmesbury Athletics Day for Year 6 - Year 6 pupils learnt how to throw a javelin, a shot putt and a discus and then competed against each other on the track. Oaksey students won first place for the 800m (boys and girls), 100m (girls), Hurdles (girls), Relay (girls). Well done to everyone who took part. Lots of Emerald power was shown all afternoon with everyone having a go.